I was born in Rome but lived in a small town at Pavona, of the Roman Castles, in the Diocese of Albano.
Narrating one's own vocation journey is always an opportunity to rethink and to recognize the presence of God in one's life which at times discreet and at times disruptive. I am writing to you from Manaus-Amazon in Brazil where I arrived a few years ago.
What motivated me to make this choice?
I had always bee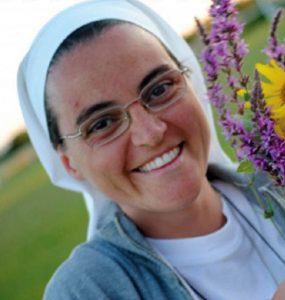 n searching for a valid reason to live. I was searching for the truth of life. I was searching for it through various experiences, which had been not always good. These experiences were proposed to me through many persons with whom I used to get on well, but at the same time during the day I set aside some time for me to be in solitude. None of these experiences could satisfy me and make me happy, or give me peace. I was always struggling with myself, with my family and with the whole world in which I could not find myself. This made me unhappy. Then, the sudden death of my friend made me to think about my life and I wanted to live it differently!
Finally, I found the meaning of life and everything began in my parish where I never searched. Initially, I presented myself with fear. Without any prejudiced mind, I was welcomed by the parish freely and this gave me a new hope. I began to participate in all the initiatives of the parish and day after day, I discovered the beauty of gift of life that has been given to me. I felt part of something bigger than my thoughts. I was in the Church and I encountered people who brought me to Jesus. My life changed with Jesus. I began to pray and little by little, I felt to contribute to the world.
Finally, my life had a meaning. I started to live it fully. Consecutively, I was happy to give what I received. I had so many true friends. Yet, there was still something to keep on searching for! I was not satisfied with what I had found. I was called to go at the source of life. Therefore, I began my journey, which I would like to call freedom and truth. Accompanied by my spiritual director and the Apostoline Sisters, this journey began to bear fruits in me and grew in me the desire to live a life in Jesus and in total dedication to others. I felt strongly the call to mission: the desire to follow Jesus till the end. To be his apostle has filled my heart with joy: "I also want to be a missionary!" Now this ideal has become a reality in my life.